Car Nicobar Sub Division
The Car Nicobar Sub Division is consisting of four Police Stations i.e. Car Nicobar, Nancowrie, Katchal and Teressa, one Look out post Tilongchoung at PS Nancowrie and two Out Post one Sawai, Car Nicobar and Out Post Chowra at PS Teressa.


Car Nicobar Police Station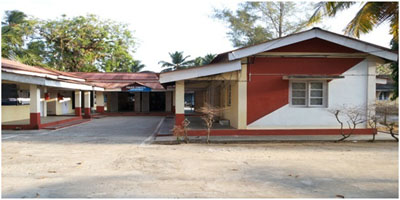 About the Car Nicobar Police Station
Phone No: 03193-265242
Police Station Car Nicobar is the oldest and the most important Police Station of Nicobar District. It is functioning in the Head Quarter area of Car Nicobar Island. The office of the Superintendent of Police, Nicobar District is also situated in the jurisdiction of this PS. OP Sawai is currently functioning under PS Car Nicobar.
Car Nicobar Island is situated between Little Andaman and Nancowry Island. Its area is 127 sq. km and is about 250 km from Port Blair. This Island is remarkably flat except for some cliffs in the North and small hilly areas in the interior. Car Nicobar is covered with coconut trees and has enchanting beaches. Nicobari tribes inhabit this island. The main source of their economy is coconut and Arecanut trade. This island is not open to tourists and a Tribal Pass is required under PAT Regulation to visit the island. Although the area of Car Nicobar is less than 7% of the area of Nicobar group but more than half of the population of entire Nicobar group, resides here i.e. 20,292 as per the 2011 census. This island has 15 villages viz. Mus, Kinmai, Small Lapathy, Big Lapathy, Tapoiming, Chukchucha, Kinyuka, Tamaloo, Perka, Malacca, Kakana, Kimious, Arong , Sawai, Tee-Top. Languages spoken are Nicobari & Hindi. Most of the population of Car Nicobar is Christian by religion though some Muslim population is present too.